Pengumuman adalah suatu informasi penting yang disampaikan baik secara lisan maupun tertulis kepada orang banyak. Pengumuman biasanya ditemukan di tempat-tempat umum, seperti supermarket, pombensin, sekolah, dan lain sebagainya.
Nah, sekarang kita akan membahas tentang pengertian teks pengumuman (announcement text) beserta jenis dan contohnya. Check this out!
Pengertian Announcement Text
Announcement text (teks pengumuman) adalah pemberitahuan yang ditulis, dicetak, atau diucapkan secara lisan agar orang lain mengetahui bahwa ada sesuatu yang sedang atau akan terjadi. Berikut ini adalah struktur umum pada teks pengumuman.
Struktur Announcement Text
Sebuah pengumuman juga memiliki strukturnya sendiri lho. Hal ini agar pengumuman yang kita buat dapat dipahami dengan jelas oleh audience yang menjadi target. Apa saja?
Judul
Berisi nama atau tema utama dari bisnis atau acara yang diumumkan.
Tanggal dan waktu
Berisi informasi tentang hari, tanggal, dan waktu acara atau kegiatan yang akan diadakan.
Lokasi
Berisi informasi dimana acara atau kegiatan tersebut akan diadakan.
Narahubung
Berisi informasi nama orang atau alamat yang dapat dihubungi.
Topik-Topik Announcement Text
Events (Peristiwa)
Missing persons / animals / items (Berita kehilanagn)
Winners of a competition (Pengumuman pemenang)
Job vacancy (lowongan kerja)
Sad news (berita sedih)
Inauguration / marriage / birth (Berita kelahiran/pernikahan/perpisahan)
New products (produk baru)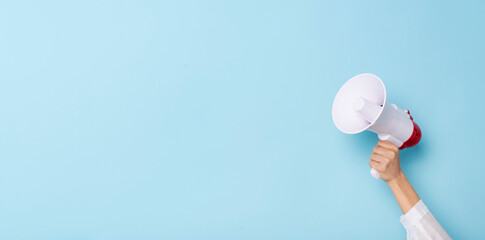 Contoh Announcement Text
Announcement

Free conversational English classes will start at Language Room, Central Library, Fulton Street on every Saturday at 3 p.m. until 4.30 p.m.
Starting from Saturday, 16th August 2019.
People from all language levels are welcome.
Please call Jennifer 561-734-3036 for further information.
Announcement

Mr. John Doe has been appointed head of our branch office. He has been successfully handling the finance at the head office of our firm in Washington. He is extremely knowledgeable in the field of accounting. He has been scheduled to visit our office on Monday, 2nd September 2019, accompanied by Mr. Barry Allen, the marketing manager. He will commence work on 3rd September 2019.

H.R. Manager
Kevin Westwood
Itulah pembahasan tentang jenis teks pengumuman dalam bahasa Inggris yang perlu kamu ketahui. Semoga materi yang sudah diberikan dapat menjadi bahan referensi kamu belajar ya!
Untuk mendapatkan materi penjelasan tentang cara membuat pengumuman, email, dan report dalam bahasa Inggris juga dapat kamu pelajari secara lebih detail di dalam program Business English Lister. Yuk daftar!