Dalam belajar bahasa Inggris, kamu pasti sering bertemu kosakata baru yang unik, bukan?
Kosakata bahasa Inggris yang jarang digunakan dapat kamu pelajari atau mungkin digunakan nantinya. Terlebih beberapa kata bahasa Inggris memiliki makna dan pesan yang bagus dalam bahasa Indonesia lho.
Mengenal serta memahami bahasa Inggris yang jarang diketahui bisa melatih kamu jadi lebih paham tentang perkataan pengguna bahasa Inggris. Ini tentu akan menunjang kemampuan bahasa Inggris kamu dalam berbagai aspek.
Terdapat kata bahasa Inggris yang jarang didengar dan bahkan jarang digunakan tapi indah maknanya. Kata bahasa Inggris yang jarang digunakan orang Indonesia berikut ini patut dipahami, siapa tahu ada karya sastra berbahasa Inggris yang ingin ditulis. Berikut adalah beberapa kumpulan kata-kata indah bahasa Inggris yang layak kamu tahu!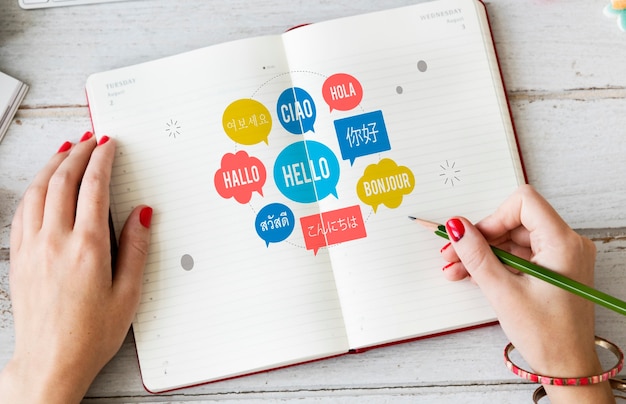 Wonderlust
Dorongan kuat untuk terus melakukan perjalanan dan mengeksplor tempat-tempat baru.
"You'll Never Know Until You Go."
"Wherever You Go Becomes A Part of You Somehow."

Anita Desai
"Not All Classrooms Have Four Walls."
Wonderwall
Seseorang yang selalu kita pikirkan.
"Too many of us fail to fulfill our needs because we say no rather than yes, or perhaps later in life, yes when we should say no."

William Glasser
"Those innocent eyes slit my soul up like a razor."

Fyodor Dostoyevsky
Wayfarer
Orang yang berpergian, biasanya dengan jalan kaki.
"It wasn't a weakness to have those thoughts, to feel that need to help another, to save lives. It made one human."

Alexandra Bracken
"We are, all of us, on our own journeys."

Alexandra Bracken
Thantophobia
Ketakutan akan kehilangan seseorang yang dicintai.
"The hardest thing I have ever done is walk away still madly in love."

Via leohearts