Pengucapan sangat penting terutama dalam bahasa mandarin. Inisial, final, dan nada digabungkan dengan cara tetap untuk menghasilkan total 1.600 kemungkinan suara suku kata yang berbeda dalam bahasa Cina (bandingkan dengan 16.000 untuk bahasa Inggris dan 100 untuk bahasa Jepang). Selama kita salah mengucapkan satu suku kata, kita bisa mendapatkan kata yang sama sekali berbeda. Artikel ini akan fokus pada inisial, untuk memeriksa kesulitan penutur bahasa Inggris dan memberikan tips untuk meningkatkan pengucapan.
Bunyi awal bahasa Mandarin disusun oleh salah satu dari 21 bunyi konsonan. Bahasa Inggris dan Mandarin berbagi mayoritas konsonan, yang mudah dikuasai penutur bahasa Inggris. Namun, kesulitannya terletak pada konsonan yang disorot, yang khusus Mandarin.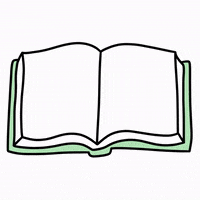 Penjelasan Konsonan Mandarin
Tidak ada konsonan ganda: Zh, Ch, Sh, ng adalah satu konsonan.
Zh, Ch, Sh, Ng mungkin terlihat seperti konsonan majemuk, tetapi mereka memang hanya satu konsonan. Akibatnya, daripada hanya mengucapkan sebagai konsonan "z" + "h" atau "n"+ "g", seseorang hanya bisa mengucapkannya secara keseluruhan.
Retroflex Consonants :Zh (ʈ͡ʂ) Ch (ʈ͡ʂʰ), Sh(ʂ), R (ʐ)
Saat mengucapkan suara retroflex, posisi lidah seseorang sangat penting untuk diperhatikan. Seseorang harus menggulung lidah ke atas dan dengan lembut menyentuh langit-langit mulut. Dalam suku kata "chi", "shi", "zhi" dan "ri", seluruh suku kata diucapkan sebagai satu suara retroflex. Ucapkan semua huruf dari suku kata dengan lidah melengkung ke belakang.
Sibilants Gigi "z" "c", "s"
Perbedaan antara konsonan gigi "z" "c", "s" dan konsonan retrofleksi "zh" "ch" "sh" adalah tempat artikulasinya. Saat mengucapkan "z" "c" "s", tutup dulu gigi kita, gunakan lidah untuk mendorong alveolar, lalu tahan posisi dan biarkan udara masuk melalui gigi.
| | |
| --- | --- |
| z | Similar to "ds" in "woods" mirip dengan a mosquito buzzing |
| c | Similar to "ts" in "bits" |
| s | Similar to "s" in "see" mirip dengan a snake hiss |
Alveolar- Palatal sounds j (t͡ɕ ) q (t͡ɕʰ) x (ɕ)
Contoh:
J, Q, X
Tā de qīnqì mǎi le qī jīn xīnxiān de xīhóngshì
他的亲戚买了七斤新鲜的西红柿
Saudaranya membeli 7 kg tomat segar.
21 Huruf Konsonan Mandarin
m dibaca m b dibaca p
p dibaca ph
d dibaca t
g dibaca k
k dibaca kh
f dibaca f
h dibaca h
j dibaca c
l dibaca l
m dibaca m
n dibaca n
q dibaca ch
c dibaca ch
r dibaca r
s dibaca s
x dibaca s
z dibaca c
ch dibaca ch
sh dibaca sh
zh dibaca c