Selama ini menjadi hal yang sering terlupakan saat belajar bahasa Inggris adalah bagaimana cara menulis tanggal yang benar. Padahal hal ini sangat penting, jika kamu ingin membuat surat undangan bahasa Inggris ataupun laporan tertentu.
Lalu, seperti apa sih cara yang benar untuk menulis tanggal dan bulan? Simak artikel ini sampai selesai!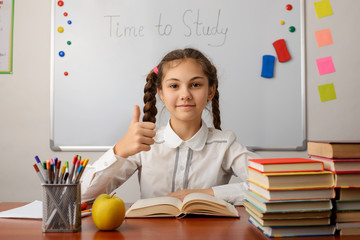 Baca juga: Beasiswa S2 ke Belanda Menggunakan Eric Bleumink Fund 2021
Contoh Tanggal Bahasa Inggris
| | |
| --- | --- |
| Penulisan Tanggal | Pelafalan |
| 1st 2nd 3rd 4th 5th 6th 7th 8th 9th 10th 11th 12th 13th 14th 15th 16th 17th 18th 19th 20th 21st 22nd 23rd 24th 25th 26th 27th 28th 29th | first second third fourth fifth sixth seventh eighth ninth tenth eleventh twelfth thirteenth fourteenth fifteenth sixteenth seventeenth eighteenth nineteenth twentieth twenty­first twenty­second twenty­third twenty­fourth twenty­fifth twenty­sixth twenty­seventh twenty­eighth twenty­ninth |
Format Penulisan Tanggal
Dalam menulis tanggal bahasa Inggris, kita bisa mengikuti dua aksen seperti British dan American. Namun, keduanya memiliki perbedaannya masing-masing.
Format British

(Day-Month-Year)
A. The Twelve of August, 2014
B. 12th August 2014
C. 12 August 2014
D. 12/4/2014
E. 12/4/14
F. 12/04/14
Format American

(Month-Day-Year)

A. August the Twelve, 2014
B. August 12th, 2014
C. August 12, 2014
D. 4/12/2014
E. 4/12/14
F. 04/12/14

Penulisan setiap tanggal memiliki format masing­-masing sesuai dengan tujuan penggunaannya. Hal ini didasarkan atas formlitasnya, kesopanannya, serta tujuannya. Nah untuk keterangannya sebagai berikut:
Format A
Format A digunakan untuk penulisan tanggal pada bagian yang sangat formal. Biasanya digunakan untuk surat undangan, surat resmi, dan lain-lain.
Format B & C
Format ini adalah format yang paling banyak digunakan. Format ini merupakan format yang tidak terlalu formal. Jadi jika kamu akan menulis surat resmi sebaiknya gunakan format A. Tetapi jika hanya untuk penulisan surat yang semi formal dan sopan, kamu bisa menggunakan format B & C. Contohnya saja surat lamaran pekerjaan.
Format D & E
Ketika kamu ingin menulis memo, surat pemberitahuan, surat pribadi, dan surat bisnis lainnya yang bersifat pribadi kamu bisa mengguankan format D dan juga E. Karena format ini memang format untuk situasi yang kurang formal.
Format F
Lalu bagaimana jika kamu ingin menulis tanggal pada dokumen yang resmi dan teknis? Pada dokume-n­dokumen ini memang dianjurkan menggunakan format F. Tetapi format ini juga bisa digunakan pada halaman yang tidak resmi. Karena fungsinya ganda, bisa resmi dan tidak resmi.
Sampai sini paham, ya?
Baca juga: Kuliah ke Inggris Tahun Ini Pakai Beasiswa? Simak Info Lengkapnya Di Sini!
Penulisan Nama Bulan
January
February
March
April
May
June
July
August
September
October
November
December
Itulah beberapa contoh penulisan tanggal dan bulan bahasa Inggris yang benar. Bagaimana? Mudah bukan menulis tanggal dalam bahasa Inggris? Semoga tips dan keterangan diatas dapat membantu!
Baca juga: Beasiswa S2 S3 Pertanian Dalam dan Luar Negeri dari SEARCA SEAMEO